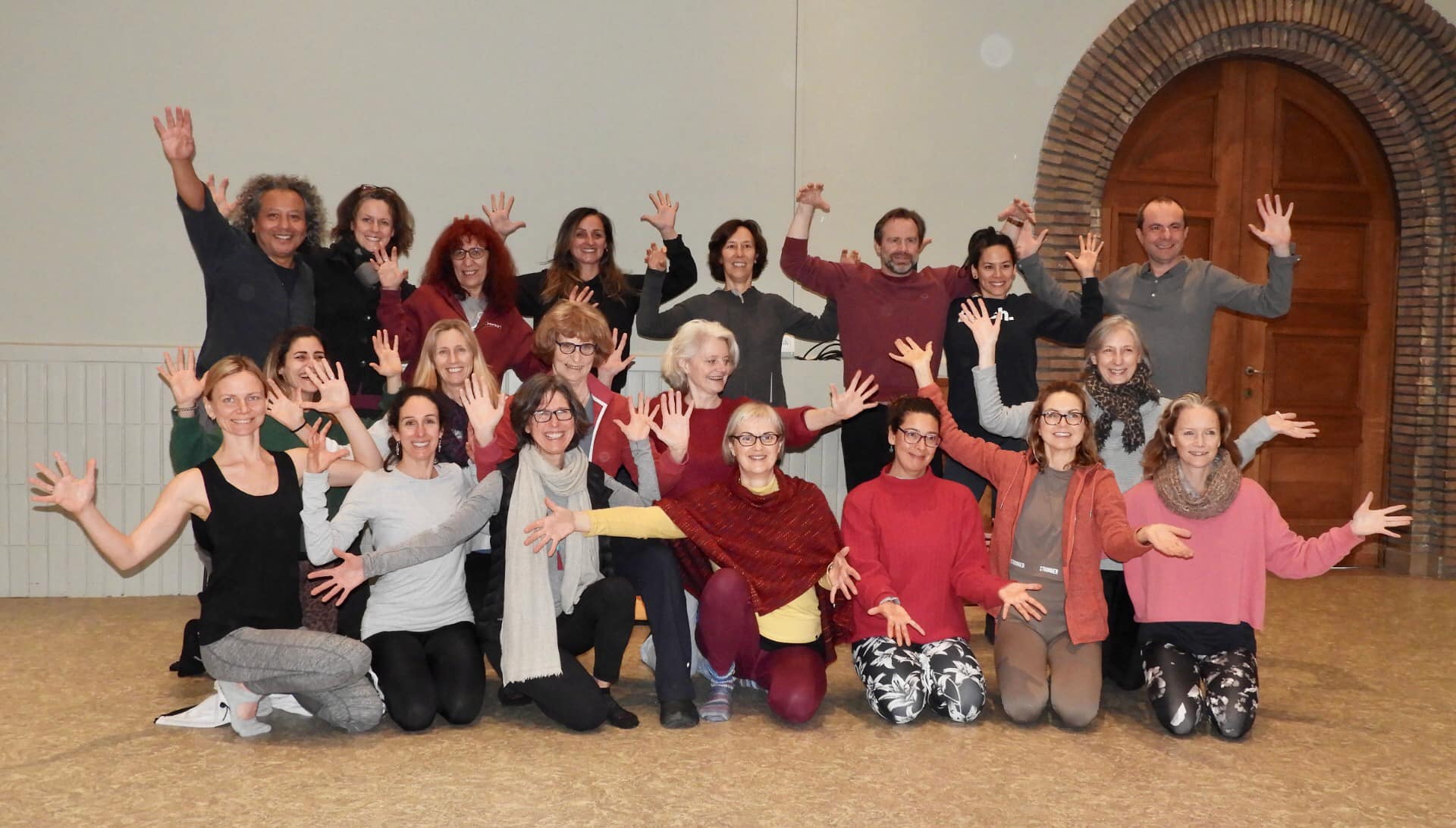 Anusara Yoga Retreat 20-22 October, 2023 – Location to be announced soon!
Silke and I are thrilled to be organising another Anusara Yoga Retreat somewhere in Belgium. This retreat will be open to those interested to dive deeper into the practice of Anusara Yoga as well as teachers and students of Anusara Yoga. The weekend will count as 12 study hours for those students doing continuing education. The setting is a peaceful monastery just outside of Brussels, a perfect getaway. Each morning begins with a cycle of practice, including meditation, planting seeds that will help us to cultivate positive daily habits. Inbetween delicious and nutritious vegetarian meals there will be plenty of yoga practice, but also ballwork, restorative yoga, chanting, and more. There will be free time and time to connect and share with like-minded yogis and yoginis like yourself, which is the heart of the retreat experience.
RETREAT SCHEDULE:
FRIDAY
17:00-18:00 Arrival and Check-in
18:00-19:45 Welcome & Opening Session
20:00-21:00 Dinner
SATURDAY
7:00-7:45 Meditation
8:00-9:00 Breakfast
09:30-12:30 Morning Session
12:30-13:30 Lunch
13:30-15:30 FREE time
15:00-16:00 Tea/coffee break
16:00-18:00 Afternoon Session
18:30-19:30 Dinner
20:00-21:30 Evening Program
SUNDAY
7:00-7:45 Meditation
8:00-9:00 Breakfast
09:30-12:30 Final Session
12:30-13:30 Lunch
13:30 Check out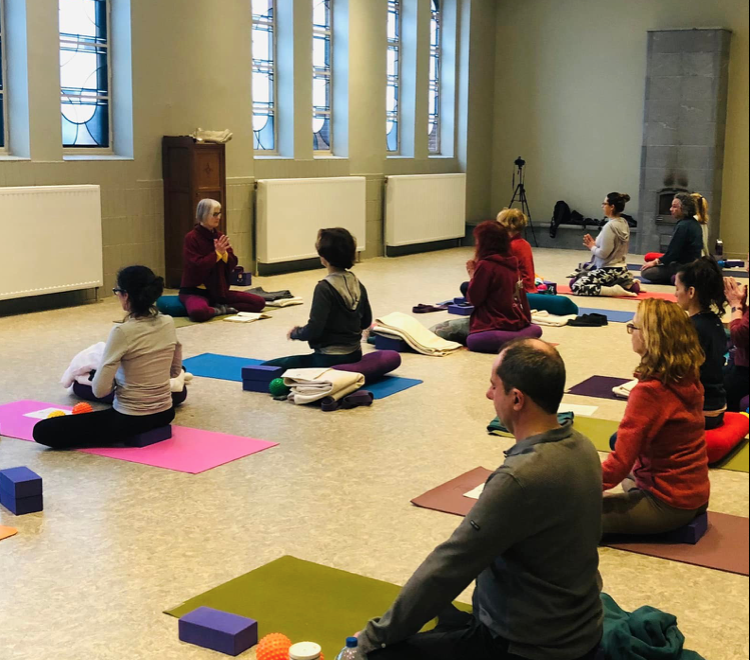 TEACHERS: Courtenay Willis and Silke Wilson are Certified Anusara Yoga Teachers and Teacher Trainers who have enjoyed teaching together for many years. They did their teacher training with Jayendra Hanley in the Netherlands and have since continued to study with many great teachers around the world.
They enjoy the way this heart-centered practice serves as a tool applicable to the physical practice on the mat as well as a tool to be more effective in daily living by cultivating greater awareness and connectedness to one's own heart and that of others.
LOCATION: to be announced!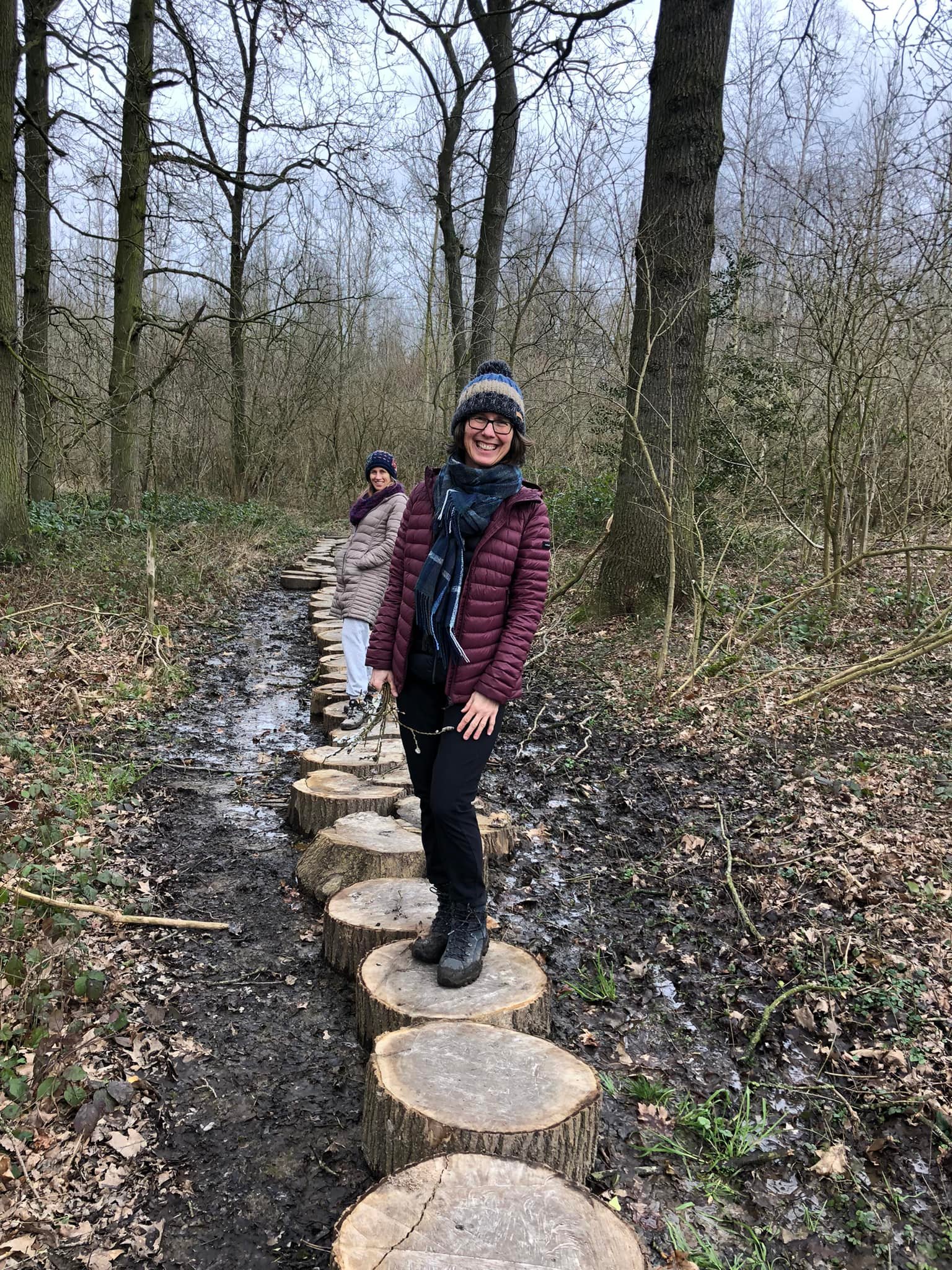 COST: Prices to be announced soon.  Your space is secure when payment is received.  Payment possible by bank transfer to the TREE acct at BE 64 0016 5863 7352 with mention of your name + Anusara Retreat.
CANCELLATION POLICY:  In the event that the retreat is cancelled due to COVID, payments will be reimbursed in full. Otherwise, the following cancellation policy applies:
Within 30 days – full refund
Within 29-16 days – 1⁄2 refunded
Within 15 days – no refund
TRAVELLING:
hmmmm  … that depends!
BOOKING:
Please contact Courtenay at