Anusara Yoga Retreat 20-22 October, 2023 – Chateau Frandeux in Rochefort
Dive into a weekend of Anusara Yoga, exploring the teachings that take us to the Heart, feeling supported by our beautiful Kula, all in a peaceful chateau setting with comfortable high-quality rooms.  
Each morning begins with meditation, planting seeds that help us to cultivate positive daily habits. Inbetween delicious and nutritious vegetarian meals there will be plenty of yoga practice, but also relaxation, chanting, and more. There will be ample time for resting, reading or walking in the nearby forest, taking a sauna, as well as time to connect with like-minded yogis and yoginis like yourself, which is the heart of the retreat experience. The weekend counts as 12 study hours for those students doing continuing education.  The official program is from Friday until Sunday midday (ending 1:30 pm), but if you want you are welcome to stay without extra charge until Monday morning (checkout 9:00 am).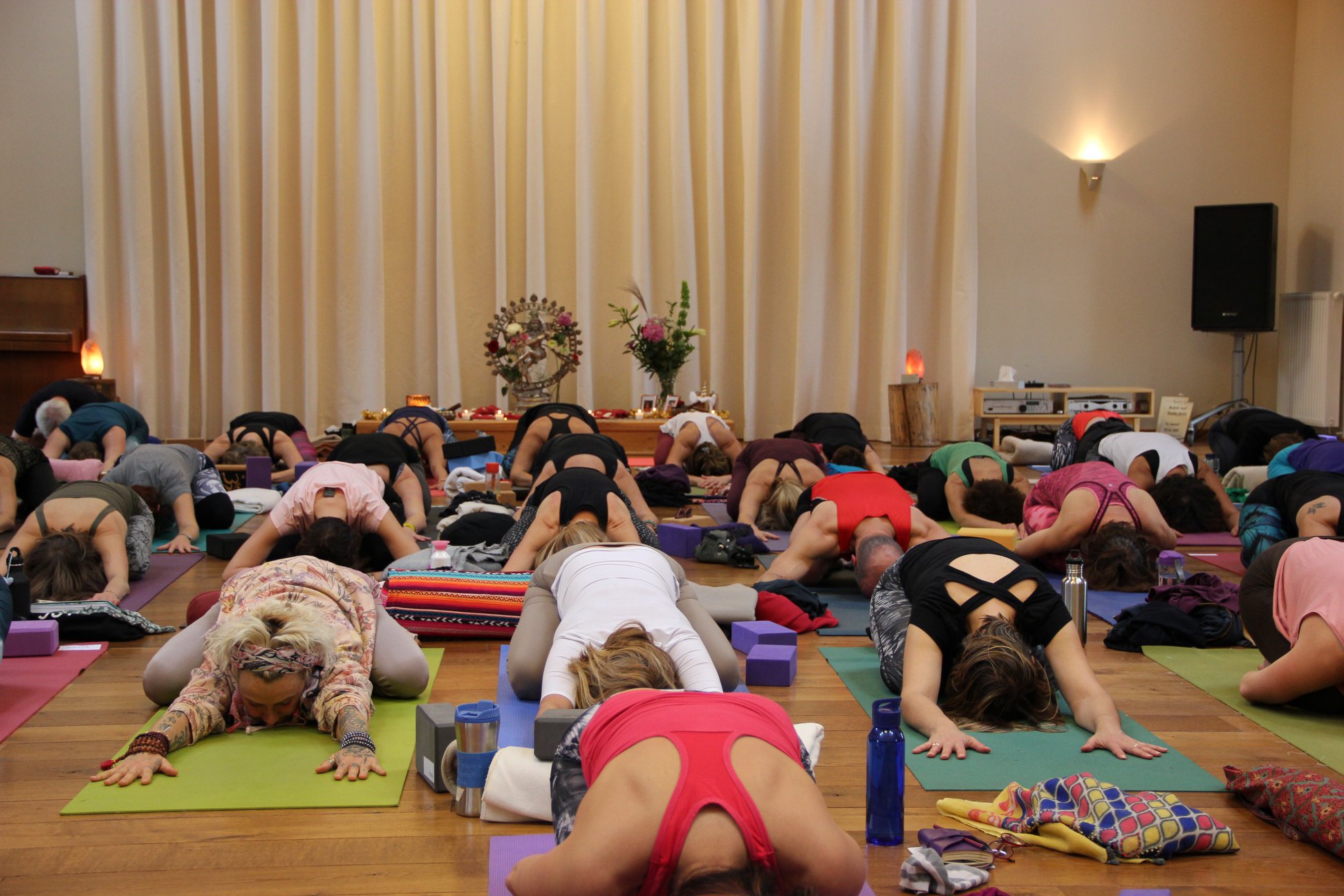 RETREAT SCHEDULE:
FRIDAY
17:00-18:00 Arrival and Check-in
18:00-19:45 Welcome & Opening Yoga Session
20:00-21:00 Dinner
SATURDAY
7:00-7:45 Meditation
8:00-9:00 Breakfast
09:30-12:00 Morning Yoga Session
12:15-13:15 Lunch
13:30-15:30 FREE time
15:30-16:00 Tea/coffee break
16:00-18:00 Afternoon Yoga Session
18:30-19:30 Dinner
20:00-21:30 Evening Program
SUNDAY
7:00-7:45 Meditation
8:00-9:00 Breakfast
09:30-12:00 Final Yoga Session
12:15-13:15 Lunch
13:30 Check out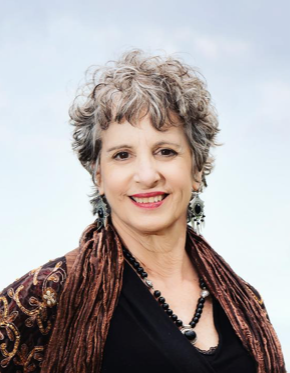 GUEST TEACHER: Jacalyn Prete, Certified Anusara Yoga Teacher, lives and teaches in New York City. Jacalyn's yoga journey began in 1981 when her brother introduced her to a famous Guru at an ashram upstate. This event launched a new direction in her life that eventually led her to the Anusara yoga community and the World Yoga Center.  It was through the Anusara practice and community connection that her dreams became real. She became a Certified Anusara® Yoga Instructor in 2001, a Licensed Certified Yoga Health Coach in 2015 and served as Co-Founder and Former Director of Certification for the Anusara School of Hatha Yoga.  By combining the two elements of yoga and health coaching, Jacalyn realized that all of these amazing communities were aligned with her own swadharma (true path) – to bring more light and vibrant health to the world! She has been helping students find their light and vibrancy ever since. http://www.jacalynprete.com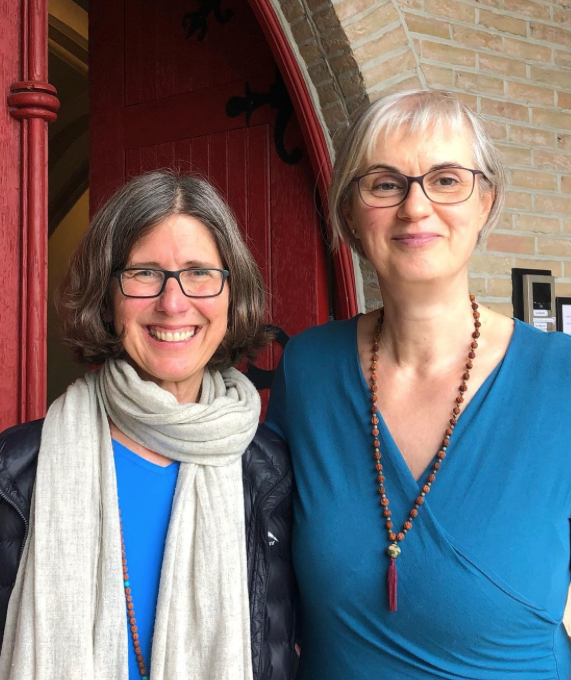 ORGANIZERS:  Courtenay Willis and Silke Wilson, Certified Anusara Yoga Teachers, have enjoyed teaching together for many years. They did their teacher training with Jayendra Hanley in the Netherlands and have since continued to study with many great teachers around the world. They enjoy the way this heart-centered practice serves as a tool applicable to the physical practice on the mat as well as a tool to be more effective in daily living by cultivating greater awareness and connectedness to one's own heart and that of others.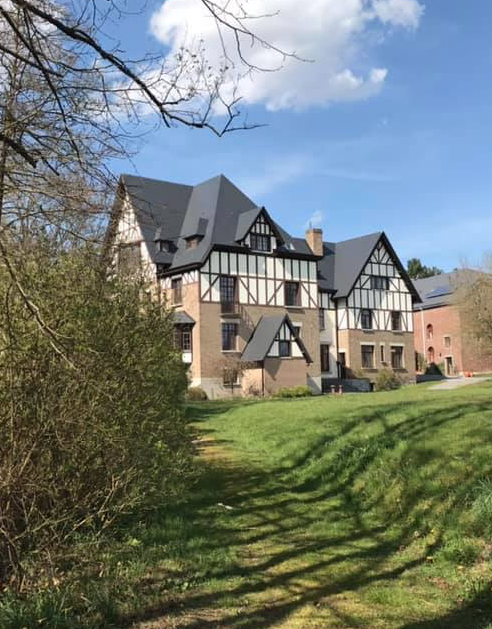 LOCATION: The Domain of Château Frandeux is situated on the outskirts of the Belgian Ardennes, in the region "Les Famennes" and belongs to the province of Namur in Wallonia. The area is also called "the Valley Country", a land with castles and a rich and varied heritage. The village of Frandeux is formed by some 40 houses and is situated in the valley of the Vachau, about 6 km from Rochefort. www.chateaufrandeux.be
COST:
Single room "deluxe" w private bathroom – 470 euro
Single room "simple" w shared bathroom – 440 euro
Shared room w private bathroom – 420 euro
Shared room w shared bathroom – 395 euro
The price includes 2-3 nights accommodation in high-quality bedrooms – All meals from Friday until lunch on Sunday (dinner on Sunday night and breakfast on Monday morning are not included) – Herbal Tea/coffee/water – 4 yoga classes – morning meditation and evening program – use of the sauna is also included.
CANCELLATION POLICY:  
Within 30 days – full refund
Within 29-16 days – 1⁄2 refunded
Within 15 days – no refund
TRAVELLING:
About 1 hour by car from Brussels, further if you're coming farther afield.  We will be in touch a few weeks before the retreat to help you arrange carpooling possibilities.  Train is also possible to the Rochefort-Jemelle station.
BOOKING:
For inquiries and to book your place, please contact us at . Payment is possible by bank transfer to the TREE acct at BE 64 0016 5863 7352 with mention of your name + Anusara Retreat 2023. Your space is secure when payment is received.