Yoga for Scoliosis with Melissa Watkins, 15 October
Sunday, 15 October
10:30-12:30
30 euro
Do you have scoliosis but have been told by doctors that there's nothing you can do about it? I disagree!
Scoliosis is a lateral curve of the spine, which can be mild or severe, sometimes requiring medical interventions such as bracing or surgery. Most often those with scoliosis are encouraged to swim or stay fit, but are not advised to do anything specific for their scoliosis.
It is empowering to learn and understand more about your beautiful, special body and that you can do something to manage discomfort and pain, and even improve your posture. In some cases you can even improve the degree of curvature. The key is to learn how to work with the unique physicality of a body with scoliosis.
Yoga for Scoliosis is one of the only practices that addresses the curves specifically. In this two hour workshop you will learn:
• unique exercises and positions for each curve type
• exercises to help improve posture
• positions to ease pain
• strategies for lifetime scoliosis management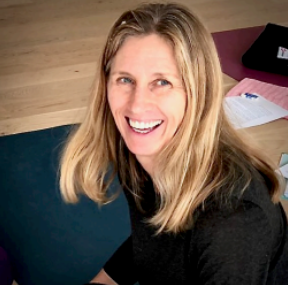 About Melissa Watkins
Melissa followed a Yoga For Scoliosis training with Elise Browning Miller in London in order to help others improve their posture and live with greater ease.  Melissa graduated from the 200-hour Teacher Training in Anusara Yoga at Tree of Life yoga studio with Courtenay Willis and Silke Wilson and is now an Inspired Anusara Yoga Teacher.  You can enjoy her weekly classes at the Tree on Tuesday and Wednesday mornings. She is also a certified Personal and Small Group fitness trainer as well as a Relax Kids Coach.
REGISTER: online via our mindbody scheduler (please register under Adult Workshops, not as a Class), accessible via our website www.treeoflifeyoga.be
PAYMENT: Please pay 30 euro by bank transfer to the TREE of Life acct.BE 64 0016 5863 7352 with mention of your name + yoga for scoliosis. Your place is secure once payment is received.
PROVIDED:   yoga mats, blankets, blocks, straps are provided.  Space is limited so book your place fast to assure your place.
Contact:  Courtenay at