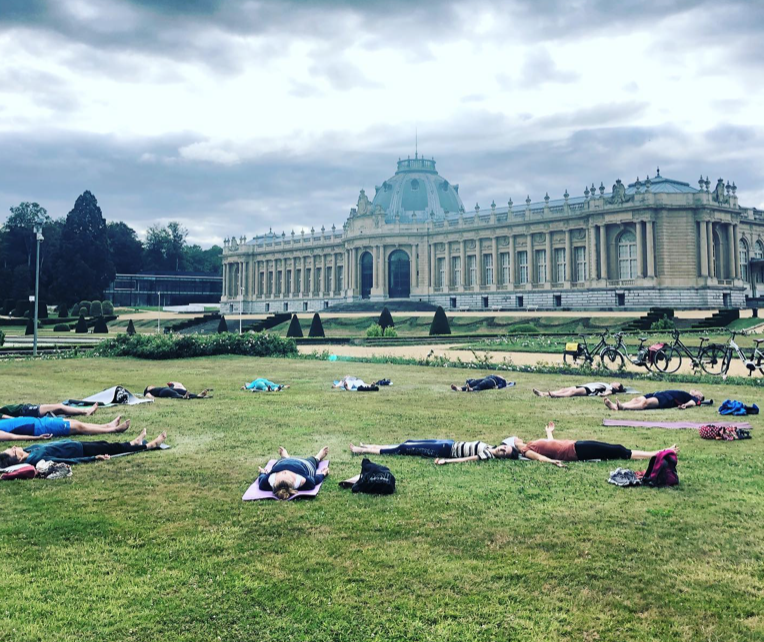 Yoga by the Africa Museum this Summer!
Come join us this summer for Yoga in the Park! 
Four Tree classes will be offered on the grassy green lawn behind the Africa Museum by the little pond with the bronze elephant statue (not the BIG white elephant out front).
9 August – Wednesday 19u00-20u00 with Courtenay
14, 21, 28 August – Monday 19u00-20u00 with Courtenay and Melissa
Please register online using the mind body scheduler – when you see "Yoga by the Africa Museum", then you know we will be there!
BRING a FRIEND for FREE and share the LOVE!  
In case of bad weather, those who registered online will be notified, and we will meet and practice back in the studio.
Please bring your own yoga mat, blanket and water bottle, and wear comfortable clothing.
We hope to see you there!