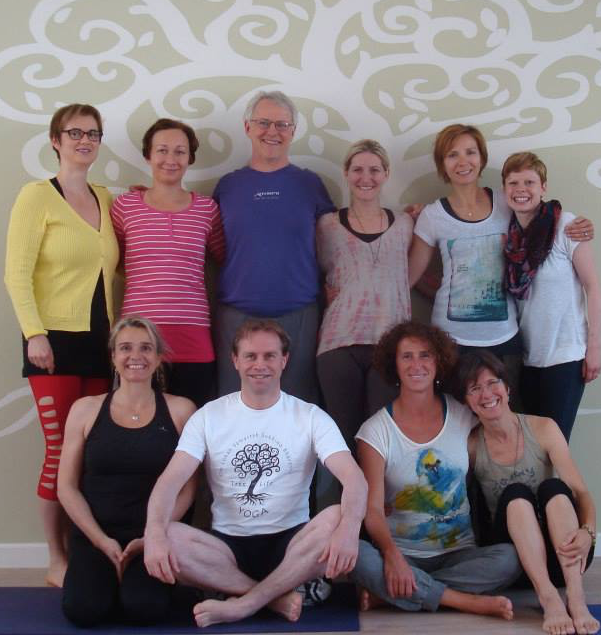 "Yoga and Daily Life": An Anusara Yoga Workshop with Jayendra Hanley
Date:  Sunday, 7 May, 2023
Time:  10u00-17u00
Location:  Tree of Life Yoga
Cost:  80 euro
Anusara yoga has 3 main elements:
Non-dual Tantra philosophy that asks, after experiencing the greatness of the Heart in our practices, how can we also experience this in daily life?

Universal Principles of Alignment that connect body, mind, and Heart

Emphasis on Community – on living our yoga in daily life
Time: 10:00 – 12:30 and 2:00 – 5:00
Workshop Content: We talk about yoga "off the mat", but what is that?  This is the specialty of nondual Tantra.  In both morning and afternoon, we will begin with a 45-minute discussion about a few sutras from the great Tantric text, the Pratyabhijñāhṛdayam or "Heart of Recognition".  They provide the foundation for various "moment-to-moment awareness" practices, which we can do at any moment in life.  
Then we have our Anusara Yoga practice!  It will be an active, energetic, full-spectrum 90-minute asana practice followed by a group meditation.  We will also learn a mantra japa practice, the famous 5-syllable mantra of Namah Shivaya, which draws the great feeling that we have in our yoga practices to the surface of life and prepares us for meditation.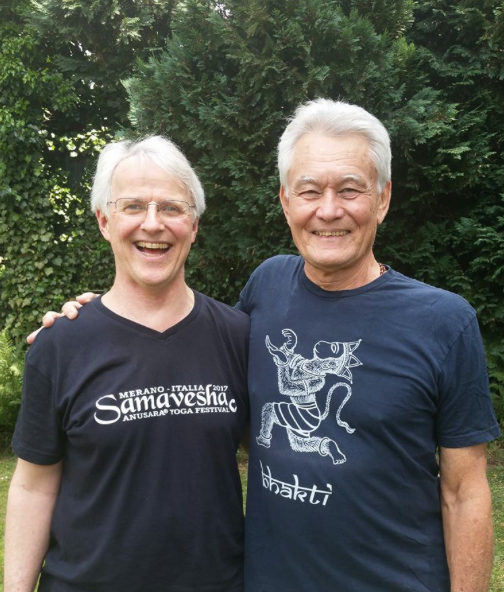 About Jayendra Hanley
Jayendra taught Anusara Yoga in Europe for many years, including workshops and Teacher Trainings at Tree of Life.  Now living in the US, it will be so much fun to have Jay return to the Tree and see old friends and make new ones!  Jay has been teaching Anusara yoga classes and teacher trainings online, as well as the deep Tantra-based practice of Neelakantha meditation.  Students enjoy the clarity and depth of his instructions and his light, fun style.  www.jayendrahanley.com
REGISTER: online via our mindbody scheduler (please register under Adult Workshops, not as a Class), accessible via our website www.treeoflifeyoga.be
PAYMENT: Please pay 80 euro by bank transfer to the TREE of Life acct.BE 64 0016 5863 7352 with mention of your name + Jayendra Hanley Workshop. Your place is secure once payment is received.
PROVIDED:   Bring your yoga mat but blankets, blocks, straps are provided.  Space is limited so book your place fast to assure your place.
For more info, contact Courtenay at