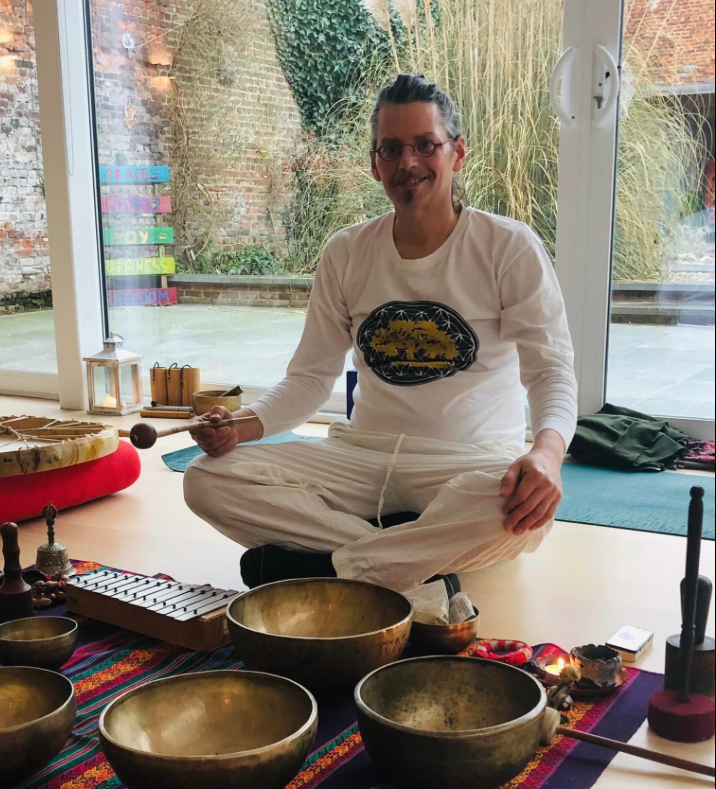 Sound Bath with Rasmus Crab – 12 November
Sunday, 12 November, 2023
14:00-16:00
cost:  30 euro
Healing with sound is an ancient application of vibrational or energetic medicine, culminating
through all times and through or throughout the world and still being used.
Rasmus uses Tibetan singing bowls, drums, rainstick, didgeridoo and other ethnic instruments to take you on an inner journey through time and space. In this way we raise your energetic vibration, blockages are localized and removed and your original harmony is restored.
Rasmus Crab is the founder of The Golden Tree, a holistic energy center in Leuven, where he heals people through sound and massage and reconnects them with their own inner flow and harmony. After a decade of gardening and exploring the healing power of nature, Rasmus developed his skills of energy and soundhealing. Although he found the essence of life in himself, he also has the ability to help others to reconnect with their own essence.
REGISTER: online via our mindbody scheduler (please register under Adult Workshops, not as a Class), accessible via our website www.treeoflifeyoga.be
PAYMENT: by bank transfer to the TREE of Life acct.BE 64 0016 5863 7352 with mention of your name + sound bath 19 November. Your place is secure once payment is received.
PROVIDED:   yoga mat, blanket, cushion, eye pillow.  Wear comfortable clothing and bring a water bottle. Space limited so book your place fast to assure your place.
For more info, contact Courtenay at