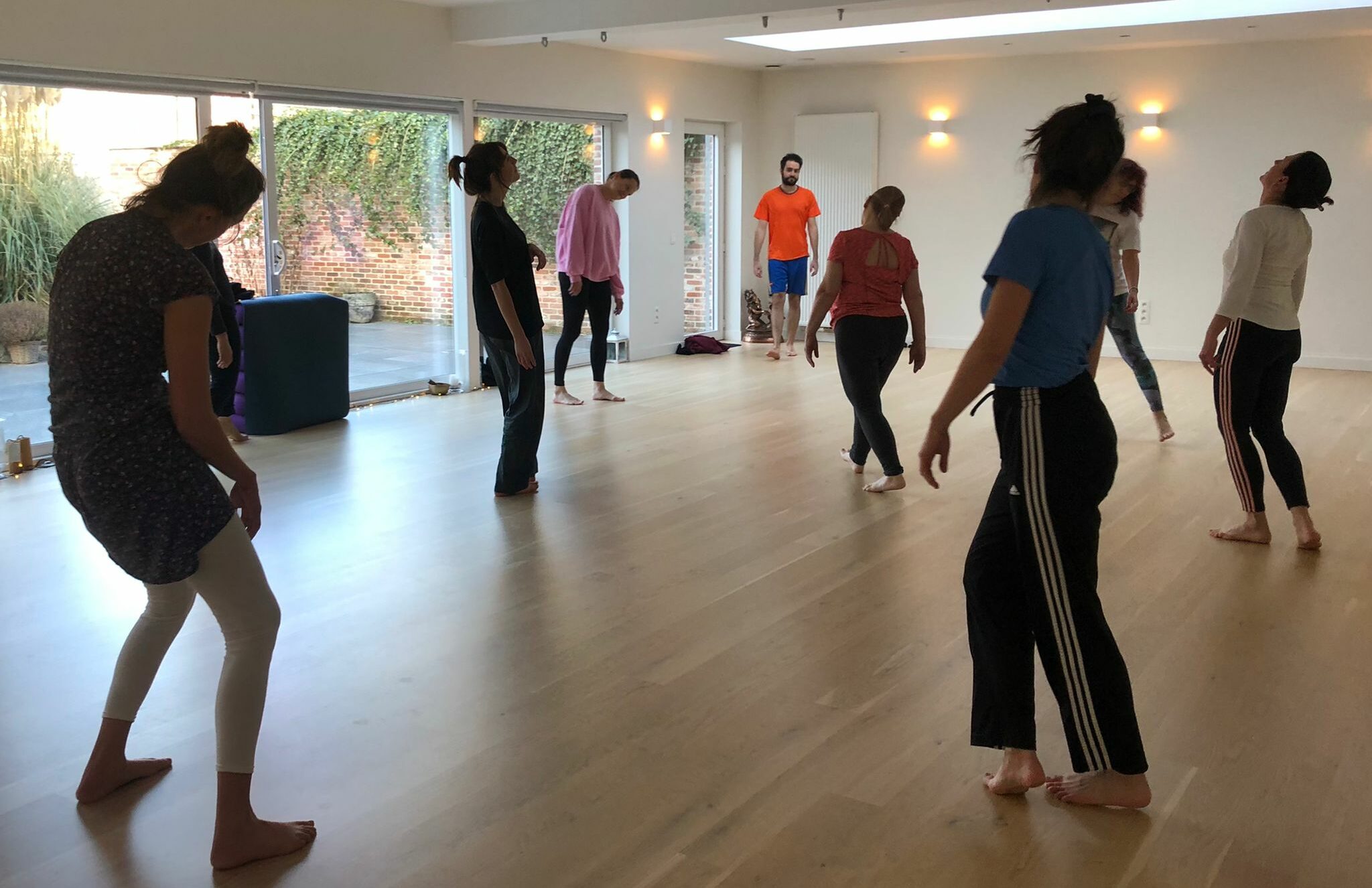 Another introduction to dancing – 16 October
Based on the practices that Alexandra has learned in training to become a contemporary dancer, she will lead you through movement principles that are accessible to everyone. You will be guided through improvisation which will allow you to explore your own toolkit of movement and what dance means to you. The aim of this class is to find pleasure in movement and to let go of the fear of dancing in a particular way. This workshop is open to all who are seeking to rediscover their dancing self.
ABOUT ALEXANDRA
Alexandra has been fascinated by the human body for as long as she can remember. Born in the US, she moved to Belgium where she studied contemporary dance at de! Kunsthumaniora Hedendaagse Dans (BE). Later she studied and focused on choreography at ArtEZ Hogeschool voor de Kunsten (NL) where she created several pieces, and performed professionally in theaters, festivals and competitions with Strange Strangers as co-founder, choreographer, and dancer of the organization.
Over time she felt a need to explore the body in ways other than she had been educated. Alexandra had various exposures to yoga, specifically Anusara Yoga through her mother and workshops at Tree of Life, and other forms of movement practices. This led her to want to understand more about the notion of awareness and how it could be integrated into a movement practice. She has since recently been studying psychology and human behavior.
As a teacher, her aim is to remain curious and open to different opinions and perspectives in the hope that she can continue learning and sharing her knowledge with others. She is currently teaching Mindful Movement at Tree of Life (BE) and Dance composition at SKVR (NL).
PRACTICAL INFORMATION
Sunday, October 16, 2022
10:30 AM – 12:30 PM
LIVE in the studio, and we have a maximum of 15 students!
COST: 30 Euro
To reserve your place in this workshop, kindly register online and pay by bank transfer to the TREE account:
BE64 0016 5863 7352 with mention of your name + Movement Workshop AV.
Once your payment is received, your place is secured.
CONTACT: Courtenay Willis at
LINK TO REGISTER: https://clients.mindbodyonline.com/asp/main_enroll.asp?fl=true&tabID=8